Who We Are
Founded in 2001, Delek US Holdings, Inc. (NYSE: DK) is a highly diversified, downstream energy company with assets in petroleum refining, biodiesel production, renewable fuels, asphalt, logistics and transportation, marketing and supply, and retail fuel and convenience stores. Headquartered in Brentwood, Tennessee, Delek US is a Fortune 500 company employing more than 3,500 employees across nine states.
The inland refining system includes four refineries with about 70% of its crude oil sourced from the Permian Basin by way of Delek and third-party pipelines and gathering systems. Delek continues to grow and develop its share of the more stable midstream energy business by expanding our owned and operated logistics and transportation network.
Delek US is one of the most fast-paced, growth-oriented organizations I have encountered during my more than 20 years in the refining industry.

- Fred Green, EVP and COO
Through a combination of strategic mergers, acquisitions, and organic growth projects, coupled with investments in current operations, our people, and the communities we serve, Delek has built a diverse platform for downstream energy production and distribution. And we continue to expand our footprint in the industry as one of the most dynamic, growth-oriented organizations in the market today.
In 2017, Delek doubled in size with the acquisition of Alon USA, adding retail branded fuel, pipeline and terminal assets, as well as the Krotz Springs, Louisiana, and Big Spring, Texas, refineries to the portfolio. As a result of these investments, our rigor and discipline, Delek continues to experience a strong financial performance since inception, and is positioned to take the next steps in strategic expansion. Above it all, Delek remains committed to return immediate value and create long-term value and sustainability for our employees, customers, shareholders, and the communities we serve.
The Future of Delek
Energy is a vital industry now, and in the future, one which offers stability, as well as growth and opportunity. Delek is forward-thinking and focused on solving energy needs for today, and tomorrow.
With investments in advanced technology, Delek is able to solve today's issues and seeks to understand how technology will impact the future of energy. With innovations in renewable energy, supply chain logistics, and ensuring safety, security, reliability, and environmental protection, the horizon is limitless.
The entrepreneurial spirit of Delek fuels our growth, drives creativity, and has always attracted talent who have a passion for excellence, achieve exceptional results, and share the goal of moving the industry forward.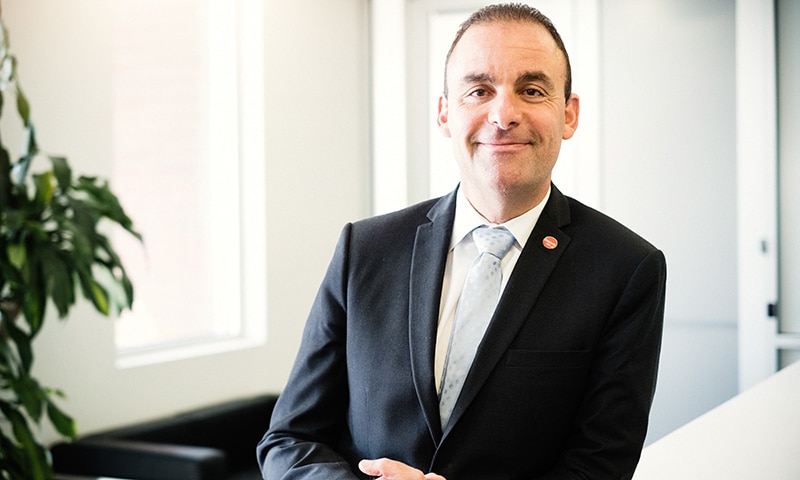 "As our business continues to grow and expand its reach, our commitment to hiring the right people for the right job becomes increasingly important. Now more than ever, we are dedicated to identifying talented people who exemplify our company's core values and thrive in a fast-paced, growth-oriented organization. I truly believe that our people make all the difference. Our people are the reason Delek is the company we are today, and they will continue to shape the company as we move into the future."
Sincerely,
Uzi Yemin,CEO